Hoffmanowska Brickyard – Polish brick manufacturer
Hoffmanowska is a brickyard that has been taking care about the beauty of Polish architecture since the first half of the XX century. Through years, our structure has been profoundly changed, we have expanded our scope of operation. Our machinery pool has been supplemented with some new machines as well. Thanks to these moves, our brick is valued not only on the territory of Poland, but also in other countries in Europe.
Years of experience
Hoffmanowska brickyard was started in 1928. A small company was transformed into an enterprise that serves now hundreds of customers. Our brick manufacturing has contributed to the implementation of demanding and modern projects and also to the revitalisation of monuments. We cherish our traditions and the tradition of those who value it as much as we do.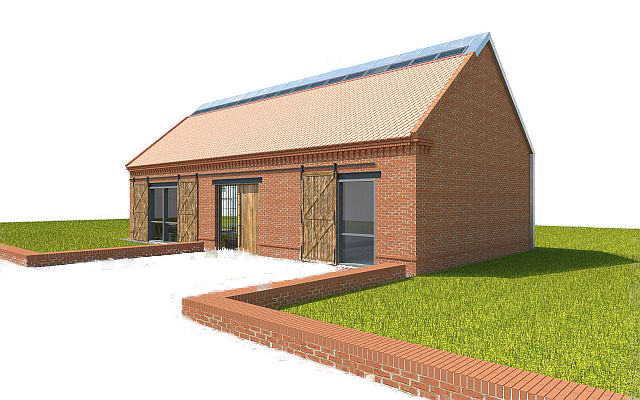 Brick manufacturing – a wide range of solutions
Our brick is used to make up facades, the structures of supporting walls, basements and substructures, decorative elements for interior design (partition walls, fireplaces, etc.) and in garden architecture. Our offer includes solid bricks, burnt bricks, red bricks and hand-moulded bricks. We do our best to achieve the best possible physical properties of the bricks. This is possible thanks to hand moulding and provides better microclimate inside rooms. What is more, our brick is free from colourants, plasticizers and other additives. Thanks to years of experience, qualified staff and modern machinery, we are able to produce a brick of any shape and in any dimensions. To achieve the highest level of precision, we produce our bricks by hand.
Unique properties of our bricks
To produce bricks, Hoffmanowska brickyard uses loess clay only. This helps us to provide our customers with bricks that are lighter and warmer than the others available in the market. Such a brick is characterized by a high moisture absorption rate – the moist is better absorbed and given up slower. It is also frost-proof and does not exceed the allowable limits for radioactivity. We guarantee that facades do not change their colours or flake off – they are extremely long-lasting.
We are held in high esteem in Poland and abroad
Among our customers there are: architects, restorers and individual investors from Poland and abroad. Our brick was used while the revitalisation of the Royal Castle in Warsaw, the Olsztyn Castle and the restoration of the Chiżyńska Gate of the Kostrzyn Fortress, the Krakow Gate in Lublin, etc. Hoffmanowska brickyard is open to any type of cultural and social events. We co-organize an event called "Kup Pan Cegłę" ("Let`s Buy a Brick" in Polish) and at the same time we are a triple record-holder in forming the biggest brick in the world. We cooperate with Tomasz Kawiak, a famous artist who holds the incentive of "bricking the world". We contributed to the initiative for creating the so called Artists` Avenue in the Spa Park in Nałęczów. We are active and constantly develop to master our offer. We are open to our customers as well.